Conservatory Roof Replacement Specialists In Dundee And Tayside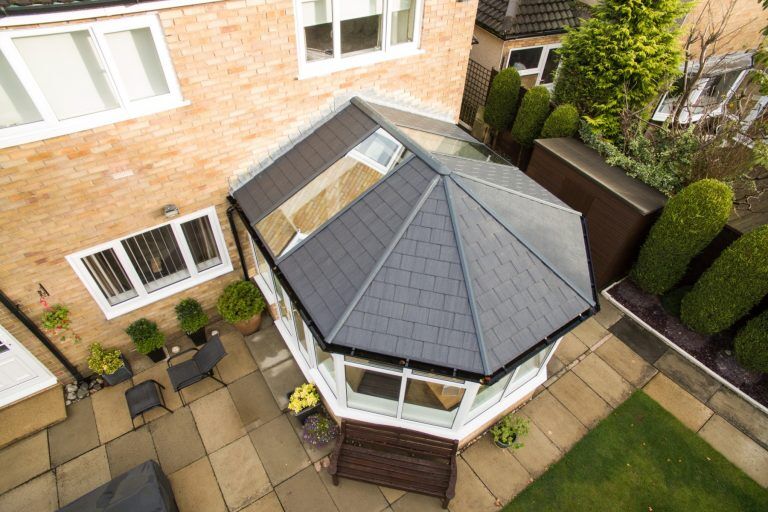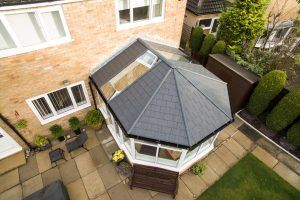 Save the full 20% VAT on a new energy efficient, insulated, conservatory roof replacement with our new technology lightweight roofing system and keep your conservatory useable all year round. Limited time offer on a first come first served basis.
Apply For Our Vat Free Offer Today
Fill in the simple to use form and we'll get back to you today with your no obligation VAT FREE quote!
Had a full new conservatory roof fitted and its the best home improvement i have ever made, what was once an unuseable conservatory that we only ever stored stuff in is now used regularly all year round for entertaining and relaxing. I'd highly recommend this team and have gave their details to three friends already." – Peter Tuffney

Why Replace Your Polycarbonate Conservatory Roof?
We regularly find that conservatories built with polycarbonate roofs are either leaking, too noisy, unbearably hot in any sort of sunshine and extremely cold in the winter months basically rendering them unuseable and they end up becoming more of a storage area than anything else.
So all of these problems are common among conservatory owners and many would think that there isnt much that can be done except for removing the old conservatory and replacing it.
This is most definitely not the case, with a simple low budget alteration to your conservatory you can start using it for entertaining, watching TV or just relaxing looking over the garden and all while sitting in an extremely comfortable living space thats more like an extension of your home rather than an unuseable add on to the back of your house.
Our insulated conservatory roof systems rule out all of the problems you have with your conservatory roof and basically give you an extra room on your home for an extremely low budget cost, not only does a new conservatory roof totally transform the usability internally it also looks amazing externally, with a full range of colour choices for your roof and guttering we can match your new conservatory roof to any exterior colour to blend in with the surroundings.
Requesting a new conservatory roof quote is as easy as 1...2...3...
1 - Enquire via this page
First submit your details on this page by clicking the button below…
We will call you to ask a few questions about your old polycarbonate roof and arrange a time that suits you to measure your roof…
3 - No obligation free quote
You will receive a free no obligation quote on your new conservatory roof with a massive 20% off!
Advantages of choosing dundee Roofers to convert your conservatory roof:
"My old conservatory roof was leaking every time it rained and it was also way too warm in the summer months, i have since had a new roof put on my conservatory by Dundee Roofers and i must say the difference is unbelievable, no more leaks and completely comfortable even in the strongest sunshine. Thanks again Dundee Roofers I will recommend you to anyone that needs there conservatory roof replaced.." – Steve Doran
Here's what your New Conservatory roof Conversion could look like!

Satisfaction guaranteed - we work On Your conservatory ROOf without payment until your 100% satisfied
4.5 Star from 288 reviews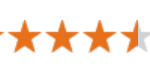 Our conservatory roofing services
Here are a few of the roofing services we offer for conservatories throughout Dundee
Conservatory roof replacements
We install the highest quality conservatory roof conversions to conservatories all across Dundee and beyond, our lightweight tiled roofs are of the highest quality and not only make your conservatory comfortable all year round but look absolutely fantastic at the same time.
Conservatory roof insulation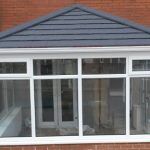 Our high technology superfoil micro insulation system is the best quality material on the market today, this industry leading material will help keep your conservatory energy efficient and useable all year round.
Internal conservatory roof cladding
The internal low maintenance cladding systems we fit to your conservatory roof is of the highest grade quality Upvc and can be installed with downlights or sound system speakers to suit.
"My conservatory was leaking and condensation was inside the polycarbonate panels, i called Fife Roofers to do a survey and provide a quote. Upon their expert advice i decided to renew the roof on my conservatory and install anew energy efficient lightweight tiled roof and its the best investment I've ever made ion my house. My conservatory is now useable all year round. I cant thank the roofers enough for the professional workmanship and pristine finishing's," – Michelle Gillies
Choice Of Colour Of Our Lightweight Roof Tiles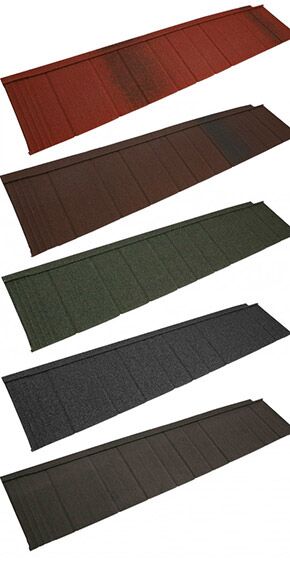 Advantages of new insulated conservatory roof
A polycarbonate conservatory roof can be great for natural daylight but to be honest that's about all its good for, when it comes to keeping your conservatory at a comfortable temperature or keeping out noise from rain or birds on the roof then their is no advantage to a polycarbonate roof. Because of this we now install a lightweight metrotile insulated roofing system to any type of conservatory, by carefully removing the existing polycarbonate panels and building a full new frame to the inside and outside of your conservatory we then are able to fix a high grade superfoil insulation which equates to 150mm of wool loft insulation, we then install full new boarding externally and apply a waterproof membrane before we eventually fit the treated tile baton and lightweight metrotile with a crushed stone finish in a variety of colours. Internally we offer options such as low maintenance cladding and spotlights or even speaker systems or you can have plasterboard and plaster decorated to your choice of colour. We also fit roof light windows to the roof to provide you with natural daylight.
Request A Free Quote to replace your conservatory roof in dundee